Saturday, August 21, 2021, service initiatives under the banner of Helping Hands took place in Angola. These consisted of food donations to children in the municipal shelter from Kikuxi, as well as the painting of public schools, assistance to hospitals and orphanages, cleaning town squares and streets and donating blood.  These activities were carried out by members of The Church of Jesus Christ of Latter-day Saints across Angola.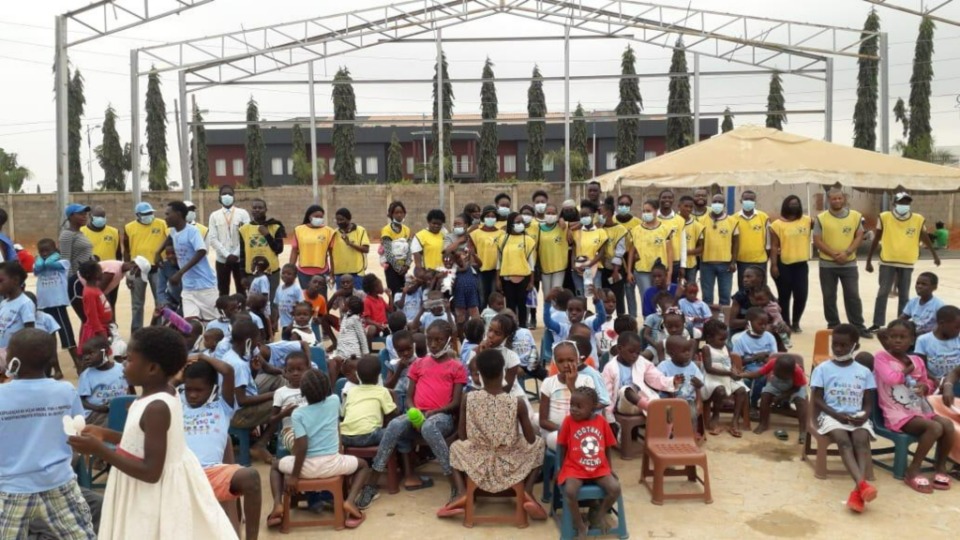 Helping Hands is a humanitarian, community focused service initiative that mobilizes volunteers of all ages.
In Angola, mobilization such as this takes place every year, however, there was some hesitation due to the pandemic. In full compliance to safety measures against COVID-19 guided by the WHO-World Health Organization the members went ahead with several projects. It was the Church congregations in Viana, Cacuaco and Patriota that initiated the 2021 campaign.  This soon spread across the country to other areas. "Members feel great joy and they forget their own troubles when they serve others", said Sean Donnelly.