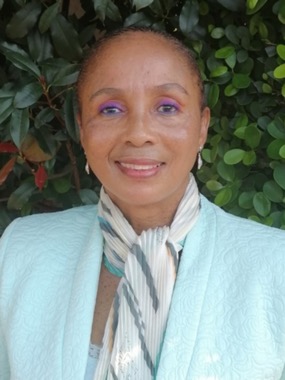 The Area Presidency join members and leaders across the region in mourning the loss of Sister Teresa Tshidi Chokoe who passed away on Monday 18 July 2022.
Sister Chokoe served as an Area Organizational Advisor to The Church of Jesus Christ of Latter-day Saints.
She leaves behind a husband, Mpho Chokoe, three children and three grandchildren. The family home is in Krugersdorp, west of Johannesburg, South Africa.
In her profession she worked in the provincial government in the Department of Education. Outside of work, her life was dedicated to serving all around her with humility and love. Her role as an Area Organizational Advisor allowed her to provide leadership and support to the Church in the region. She primarily focused on the needs of women and children.
She served alongside many Church leaders over the years, one of which was Carl Krauss, President of the Roodeport Stake in Johannesburg.
"She was deliberate in her service and was patient and caring with those with whom she served. I think the most important aspect of her being was her almost childlike faith and trust in the Lord. Even with all she had to deal with, she still showed gratitude for her blessings and concern for others. We will miss her smile and joyful demeanor," he said.
The funeral will take place at the chapel of the Church of Jesus Christ of Latter-day Saints, Paul Kruger Avenue, Monument, Krugersdorp on Saturday 23 July 2022.