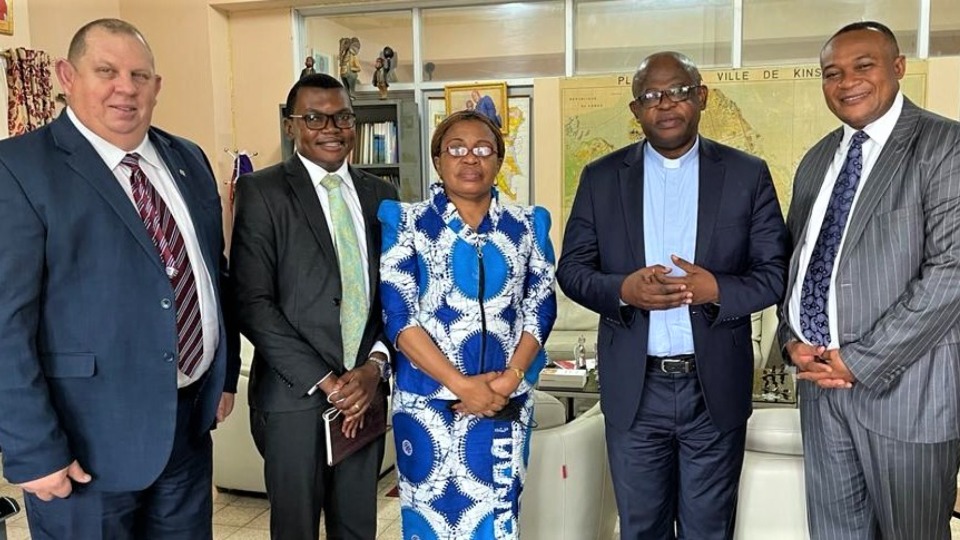 Since 2016, FamilySearch has worked with Congolese officials and other religious organizations to provide citizens with access to records, containing information related to their family, that can be digitized. FamilySearch, a non-profit organization sponsored by The Church of Jesus Christ of Latter-day Saints.  are striving to work with countries in the Africa Central Area so that people can gain access to information needed for family records.
The purpose of visiting with government and religious officials is to reconnect and continue building relationships so that records relating to family history and people's ancestors may be preserved. If everything goes well, they will conclude negotiations with religious organizations in DR Congo to digitize all their records. These records contain information on birth, baptism, marriage, death and other information that may help people identify their ancestors.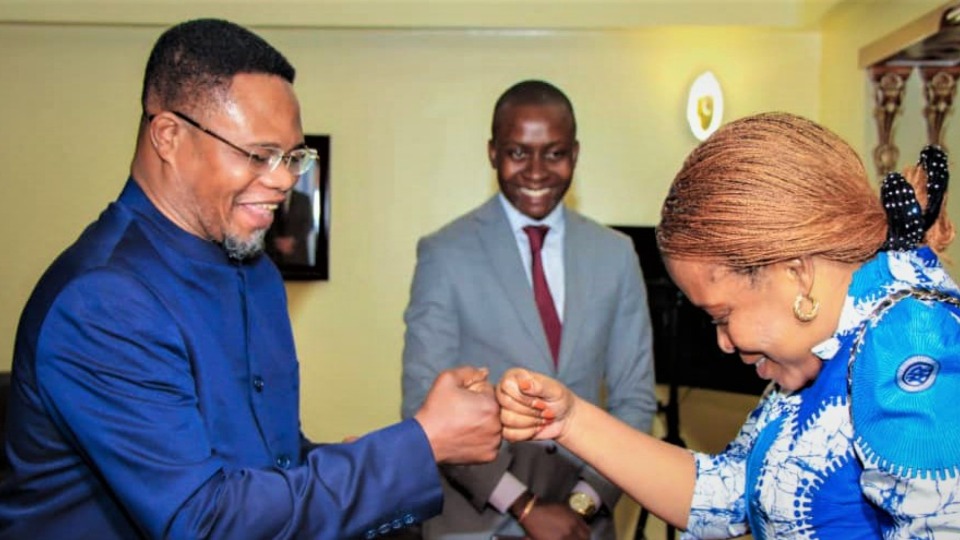 The hope, moving forward, is to have similar contracts with other government entities.
The visits went very well and stronger bonds were made. Visits were made with Catholic Monseigneur Tshole and the Minister of Digital Technology - His Excellency Mr. Desiré Kolongele Eberande.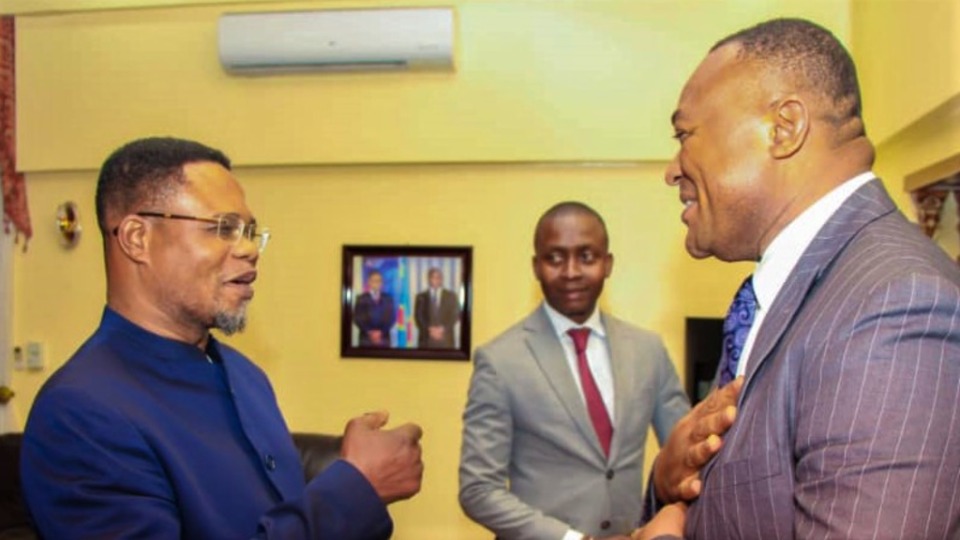 Minister Eberande has had great interactions with the Church from working with members and witnessing the construction of one of the Church buildings in the Binza Stake. He stated "I am a good Christian, too."
Family history is discovering our family members, learning about them and preserving the information we learn. Members of the Church of Jesus Christ of Latter-day Saints emphasize the importance of family history work because it strengthens the connection we feel to our ancestors and continues the work of gathering Heavenly Father's children. In temples around the world, faithful members of the Church can participate in sacred ceremonies, such as marriages, which unite families forever, and proxy baptisms on behalf of deceased ancestors who did not have the opportunity to be baptized while living.