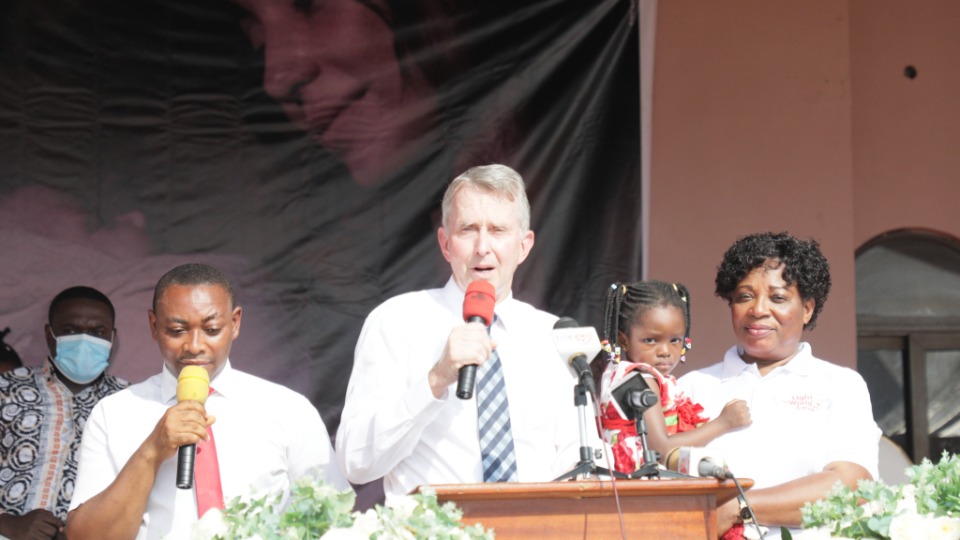 The annual Light the World Christmas initiative of The Church of Jesus Christ of Latter-day Saints is reaching the four corners of the Earth.
The theme of this year's initiative is to "Light the World with Love." On November 27, 2021, more than 600 people came to Jubilee Park in Kumasi, Ghana, to attend the Church's Light the World kickoff for West Africa. Community leaders and Church members came together to help families in need. Volunteers donated 1,400 meals to feed the hungry.
Elder Larry S. Kacher of the Church's Africa West Area Presidency shared his feelings about following the Savior's example of love. He encouraged each person to do small acts of kindness daily, such as visiting the sick, feeding the hungry and expressing love to family. Elder Kacher said we should love all of God's children. He encouraged people to have simple faith. With a small child standing next to him, Elder Kacher reminded everyone that Jesus taught, "Except ye be converted, and become as little children, ye shall not enter into the kingdom of heaven."
For more information on this year's Light the World initiative, see LightTheWorld.org.