Futhi Mdletshe and Christine Van Reenen have been called as Area Organization Advisers for The Church of Jesus Christ of Latter-day Saints in South Africa.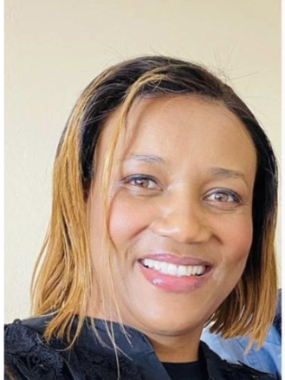 These sister leaders provide guidance and instruction to newly-called presidencies in sister-led organizations, including Relief Society, Young Women and Primary. They may also extend their instruction to presidencies who are already serving. Area Organization Advisers play a vital role in supporting the Area Presidency in their pursuit of priesthood goals.
Sister Futhi Mdletshe is a resident of Roodepoort, South Africa, and has been married to Khumbulani Mdletshe for almost 29 years. Their union has blessed the Mdletshes with four children aged 27, 25,18 and 11. They are also the grandparents of one grandchild, who is currently four years old.
Sister Mdletshe worked in church employment for the Africa South Area in the Membership Records and Statistics department for five years before she became a homemaker. She is also three credits away from completing a Brigham Young University–Idaho degree.
Prior to her appointment as an Area Organization Advisor, Sister Mdletshe served as a ward young woman first counsellor, ward first counsellor and president in the Primary, Relief Society President, adult Sunday school teacher, Ward Librarian, Relief Society Compassionate Service leader, and more recently a Mission Leader in the Kenya Nairobi Mission between 2019 and 2022.
In her new role, Sister Mdletshe invites all sisters to focus on temple ordinances, and making and keeping their covenants.
"Let's prioritize these sacred covenants, honour our commitments, and embrace the blessings they bring," she says.
Sister Christine Van Reenen currently resides in George in the Western Cape with Jacques van Reenen, her husband of 32 years.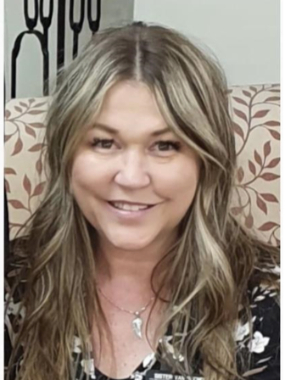 The Van Reenens are the parents of three children, two daughters and one son.
"Additionally, we are blessed with two grandchildren—a 5-year-old granddaughter and a 2-year-old grandson. Currently, they reside with their parents -- my oldest daughter and her family -- in New Zealand," says Sister van Reenen.
Sister van Reenen gained valuable experience working at a bank for a year but her true passion lies in the field of Desktop Publishing. She dedicated her spare time to completing several short courses in Desktop Publishing.
"I was fortunate to find employment at printing companies where I engaged in work that I am passionate about," Sister Van Reenen said.
During her 44-year membership in The Church of Jesus Christ of Latter-day Saints, Sister van Reenen dedicated her time and talents to serving in various roles within. She has served as a ward Young Women Counsellor and Young Women President, as well as a teacher, counsellor, and President in the ward Primary organization.
Additionally, she has contributed as a counsellor, secretary and teacher in the ward Relief Society and also fulfilled responsibilities as a ward Employment Specialist and Family History Consultant.
She and her husband Jacques are currently completing their service as mission leaders for the Cape Town South Africa Mission.
Discussing her new role, Sister van Reenen said, "I hope to remind every sister I interact with, to recognize their immense worth, the boundless love their Heavenly Father has for them, and fostering a deep understanding of their discipleship."
In addition to supporting sister-led organizations, area organization advisers may actively participate in leadership instruction meetings, where they contribute their insights and expertise. Under the direction of an Area Seventy, they may also be assigned to deliver instruction to combined groups, such as Relief Society and elders quorum presidencies.
By working closely with the Area Presidency, these sisters contribute to the growth and development of the Church, and ensure that women in the area are well-equipped to effectively serve and uplift their respective organizations.