In collaboration with the Rwanda Biomedical Center and National Council of People with Disability (NCPD), the Church of Jesus Christ of Latter-day Saints closed a 4-day wheelchair delivery and training event on 20 October 2022, in Kigali, Rwanda.
The objective was to train local physiotherapists on how to assess people with disabilities to match them with the most suitable wheelchairs and other assistive devices (crutches, white canes). The hospital technicians were also trained in assembling wheelchairs and repair of damaged wheelchairs. The total project cost was approximately $400,000.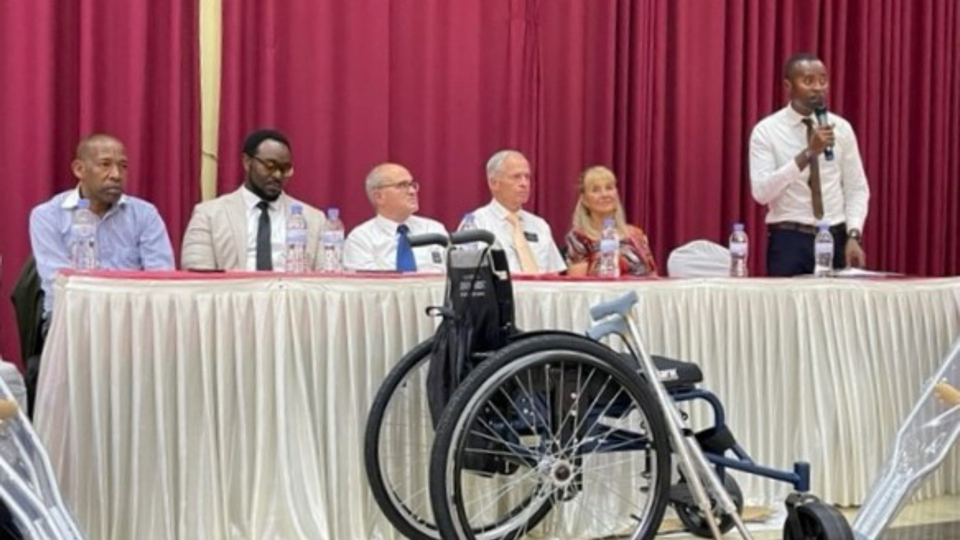 Executive Secretary of NCPD Emmanuel Ndayisaba said, "The Latter-day Saints have given us wheelchairs of the finest quality and have vowed to supply enough for our people in need. They have showed us a heart of generosity."
According to 2015 statistics, 154 000 persons required assistance, 17 000 required wheelchairs, and 42 000 required crutches. 
Several disabled people who received wheelchairs or walking aids expressed their thanks and said the assistance will help them move around and carry out everyday tasks, they would become self-reliant. They said their current devices were old and damaged, and that they lacked the funds to replace them because new ones are so expensive.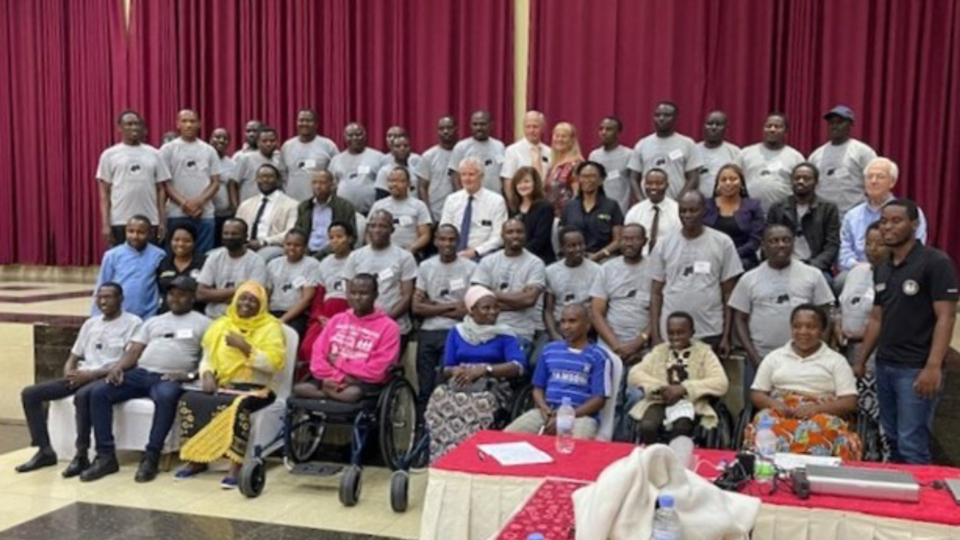 The Church obtained legal status in Rwanda in 2013. There are currently four branches and 1000 members in the country.