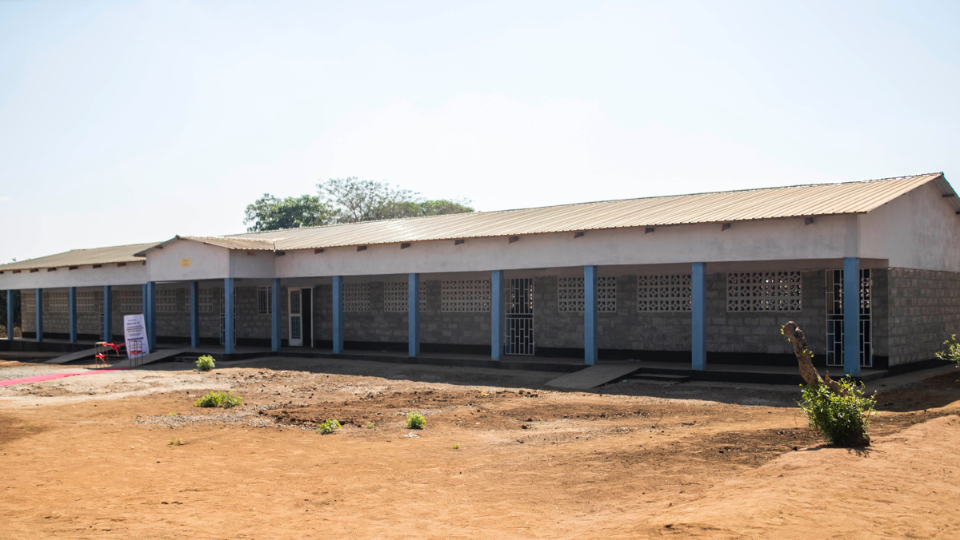 New Classrooms for Waya Primary School
At the Waya Primary school in the village of Chimbwi, Malawi, about 1,500 students have been holding classes in either a dilapidated building or under a large mango tree in the center of their school yard. Heat, rain, and other distractions have interrupted their lessons or even worse, caused classes to be cancelled. The children, teachers, and government and tribal leaders prayed for help.
Their prayers were answered when The Church of Jesus Christ of Latter-day Saints humanitarian missionaries showed up. It wasn't long after, that the Church funded the construction of eight new classrooms along with teacher preparation areas. In addition, the school received new desks and textbooks.
Over 500 people including government and tribal leaders attended a special ribbon-cutting ceremony in the village and celebrated with traditional drumming, costumed dancers, and students singing and performing, all to show gratitude for the new school.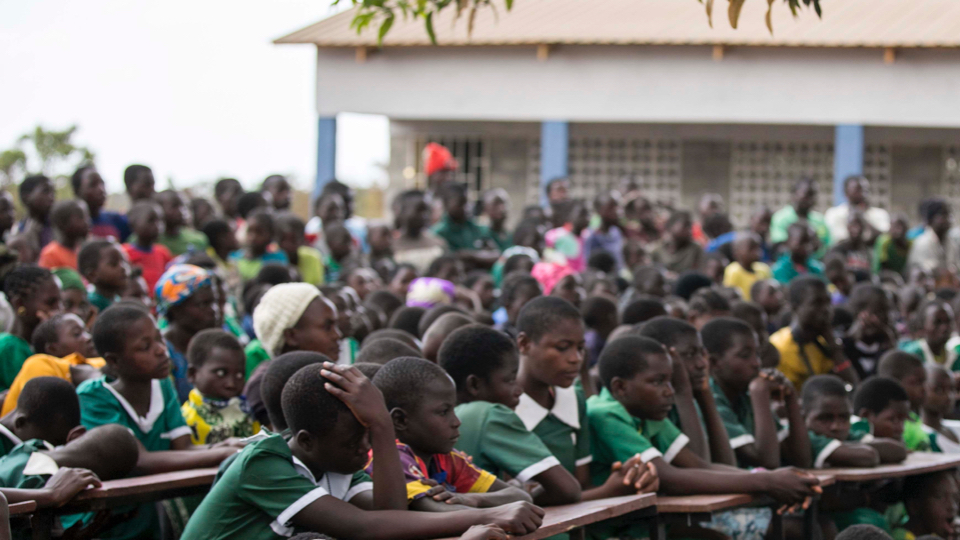 Leinhard Amos, President of the Lilongwe, Malawi District noted that teaching and learning under a tree is "not that easy to both the teacher and the learner."
"These new facilities," he said, "will bless the lives of the learners and the teachers".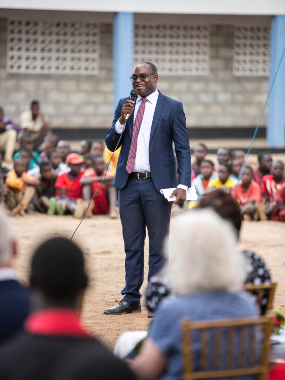 Yaikani Kakuda, the head teacher at Waya Primary School, expressed sincere gratitude for the new classrooms and said that it was a blessing to the children and the community. Because of the new classrooms he said that enrollment has increased by over 30 percent.
Education is difficult to achieve in rural Malawi. Most rural residents are subsistence farmers and resources are scarce for formal education. This new school represents hope for the future of the children of Chimbwi and surrounding villages.
Fifteen-year-old James Samuel, who is a student at the school, said "the school is very beautiful" and that he "feels really good" when he sees it.
Malawian Parliament member Honorable Dr. Mphatso Boti said that many girls aged 12 and older drop out of school because of the awkwardness of sitting on the ground wearing a dress. The new classrooms and desks will help relieve this concern for many of the young girls.
The Honorable Mr. Boti continued by saying "Having this new school means a lot. I cannot even express how much it means because we have a lot of infrastructure challenges especially with classrooms. Because of that, some students decide not to go to school".
"If you look around, this is the most beautiful building we have in this area, and that actually motivates students to come to school and to be in this kind of environment. Therefore, the school has seen an increase in enrollment."
President Amos added that "it is every parents' wish to see his or her children go to a good school…we have a lot of communities that only dream to have such infrastructure…hence both parent and students will always be proud of the development. Those who are leaders today, both in the church and the community, were once young. If we can catch or teach them while they are young, the future of the church and the country will be bright."